There are several low-cost laptops out there for your to play League of Legends. Although I'll be focusing on the trendy game League of Legends throughout this writing, any of the laptops on this list are more than capable of running any modern game. The League of Legends community is still going strong after more than a decade after the game's release.
Pre-requisite for playing League of Legends (LoL)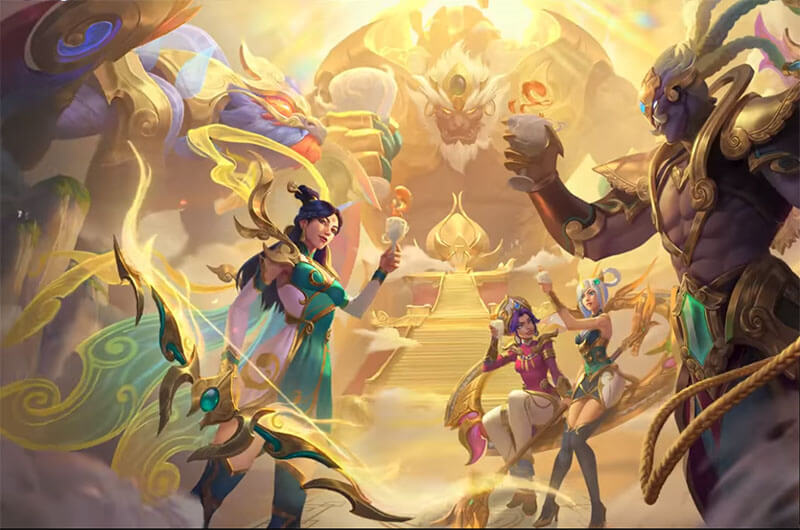 The game's success may be attributed to its attractive and enjoyable design. The League's popularity, though, stems in no little part from its openness. The game may be played without the expense of a high-end graphics card for free.
In order to play League of Legends, your computer must meet the minimum system requirements:
Operating Systems: Windows 7, 8, or 10.
CPU Speed: 2GHz +.
Minimum memory capacity of 2 GB.
A video card with 512 MB of video RAM and support for DirectX 9.0c.
At least 5 GB of available space on the hard disk.
League of Legends is playable on computers with these specifications for as little as $200 to $300. Remember, too, that budget laptops could not offer the highest processing speeds or display quality. To identify the optimal trade-off between cost and functionality, it's best to look into and evaluate many possibilities.
Things to Consider Before Buying a Laptop for playing League of Legends.
There are several things to consider before buying a cheap laptop or any laptop for playing League of Legends or gaming any other games.
CPU: You shouldn't choose any laptop which holds an old-timey processor like 2nd generation Intel Core CPUs. You should consider buying a laptop with the latest generation CPU for better performance.
RAM: Don't go for the Minimum required RAM capacity.l Always have extra RAM capacity. I would recommend you take at least 4GB of RAM but the more the merrier.
GPU: Any integrated GPU would be fine as long it runs DirectX 9.0c or Above.
Storage: SSD is a plus you the Laptop have it but any 5400 RPM HDD would work fine to play League of legends.
Best value-for-money cheap laptops to play League of Legends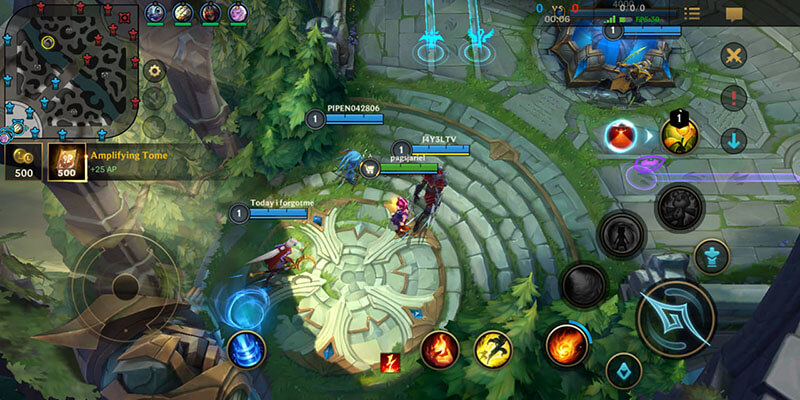 A laptop with an Intel Core i3 CPU, 4 GB of RAM, and integrated graphics like Intel HD Graphics or the discrete graphics card is a good starting point for your search. To identify the optimal trade-off between cost and functionality, it's best to look into and evaluate many possibilities. Below are my top cheap laptop picks for playing LoL.
These are the top-tier specifications available on the Acer Aspire 5 A515-43-R19L: Includes 15.6″ Full HD (1920 x 1080) widescreen LED-backlit IPS Display; AMD Radeon Vega 3 Mobile Graphics; 4GB DDR4 Memory; 128GB PCIe NVMe SSD; True Harmony Technology; Two Built-in Stereo Speakers; Acer Purified; AMD Ryzen 3 3200U Dual-Core Processor 2.6GHz with Precision Boost up to 3.5GHz (Up to 4MB L3 Cache).
Voice Technology with Two Integrated Microphones; Dual-Band 2.4GHz and 5GHz 802.11ac Wi-Fi; 10/100/1000 Gigabit Ethernet LAN (RJ-45 connector); Bluetooth 4.0; Backlit Keyboard; High-Definition Webcam; (1280 x 720), Up to 7.5 hours of battery life, 3.97 lb | 1.8 kg (system unit alone), 1 x USB 3.1 Gen 1 port, 2 x USB 2.0 ports, 1 x HDMI connector (with HDCP compatibility), and a lithium-ion battery (NX.HG8AA.001). Keep your computer in a dry, cool spot. The ideal range is between 10 and 30 degrees Celsius (50 and 86 degrees Fahrenheit). The rate of the battery's self-discharge increases as the temperature rises. The price point is between $350 to $420.
Anti-glare, micro-edge, Full HD (1920 x 1080) IPS display The almost invisible bezel transforms your screen by cramming more pixels into a conventionally sized enclosure. Intel Core i3-1115G4 CPU, 11th generation; 8 GB of system memory for multitasking excellence. PCIe NVMe SSD storage with 256GB of space The Intel UHD Graphics: Enjoy your favorite games and streaming stuff without hiccups.
HP Quick Boost: Fast-charge it from the dead to half-full in about half an hour. A scanner that reads fingerprints: Sign in to your smartphone with the tap of a finger, no matter where you happen to be. A safe and reliable method of authentication, 3-D fingerprint technology has been patented. HDMI out: Stream digital HD video and audio through Bluetooth 4.2 and Wi-Fi 5 (1×1) (802.11a/b/g/n/ac). With the HP True Vision HD Camera, your video chats will always be crystal clear, no matter how dim the room is. HP fine-tunes the dual speaker arrangement in every laptop to provide crystal-clear stereo sound. The price point is between $320 to $380.
The ASUS Laptop L210 features a Screen diagonal for a free-standing unit is 11.6, and the highest resolution it can achieve is 1366×768 pixels. 4 GB of high-speed DDR3 memory; 2.8 GHz celeron n4020 processor; 64 GB of storage space; Emmc graphics. With an Intel UHD Graphics 600 Chipset coprocessor Brand Card Type Number of USB 2.0 Ports Integrated Wireless Intel 802.11ac The Typical Operating Time of a Battery Is 12 Hours. The price point is between $220 to $250.
15.6 "The HD Narrow Border Display's 1366 x 768 resolution and Anti-Glare Energy-efficient LED screen provides stunning color and clarity. Platform with the ultra-low voltage AMD Athlon Silver 3050U mobile processor. High-efficiency, mobile power is at its peak with dual-core, two-way processing. DDR4 RAM, or four gigabytes, is a kind of high-bandwidth memory that will allow numerous applications and games to function without lagging. Increase your data storage capacity and transfer speeds with a 128GB PCIe SSD.
Large-scale games, many servers, backups, and more may all benefit from the system's ample storage space and cutting-edge connectivity options. Standard Keyboard, Complete with Number Pad, Facilitates Speedy and Accurate Typing. Good visuals for browsing the web, watching movies, editing photos, and playing casual games are provided by the shared video memory used by "AMD Radeon Graphics." HD camera recording at 30 frames per second in 720p resolution; Waves MaxxAudio Pro stereo sound system with surround sound speakers; Single-array microphone. Included Microsoft Windows 10 Home operating in S mode; Built-in battery capacity of 3 cells (42 WHr). 14.33″ x 9.80″ x 0.78 ", 4.04 lbs. There are two USB 3.2 Gen 1 ports, one USB 2.0 port, one SD media card reader, one HDMI connector, and one RJ45 port. We're talking about a wireless AC + Bluetooth system in a sleek black finish with a free 32GB SnowBell USB card thrown in for good measure. The price point is between $330 to $380.
This laptop features Intel Core i3-1005G1 CPU 15.6-inch IPS display (1366 x 768) (Dual-Core, 1.2GHz, 4MB Cache) 256GB PCI Express Solid-State Drive 8GB DDR4 System Memory (SSD) Graphics Processing Unit (GPU): Integrated Intel UHD Graphics. The price point is between $320 to $370.
Comparison Table
Conclusion
Although these laptops may fulfill the basic requirements to run League of Legends, we cannot guarantee great performance or a seamless experience due to the fact that these factors might vary based on location and time.