Graphics cards like the Nvidia Quadro 4000 are built for professional usage and are intended for installation in workstations as well as other specialized contexts. Due to the fact that it is designed for activities such as generating 3D models, editing videos, and running scientific simulations, it is not generally regarded to be a suitable option for gaming.
Why Nvidia Quadro 4000 is not Ideal for Gaming?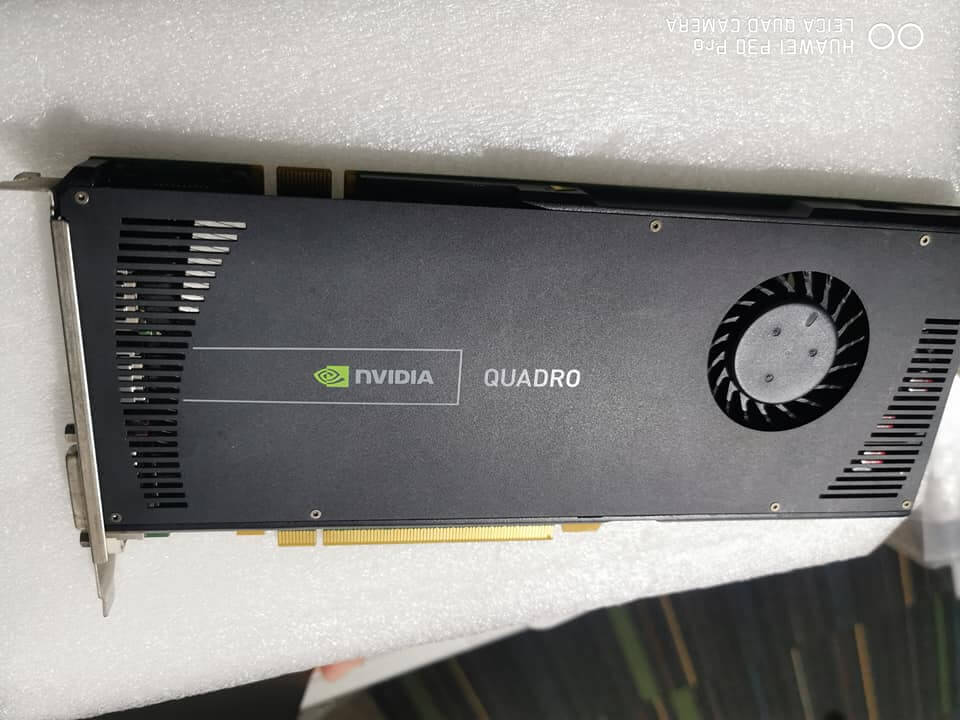 The slower clock speed of the Quadro 4000 is one of the primary factors contributing to the fact that it is not ideal for gaming. The card's core clock speed is just 600 MHz, which is much lower than the 1,500 MHz or higher clock rates that are found on the majority of gaming graphics cards. Due to its lower clock speed, the Quadro 4000 will not be able to meet the requirements of current video games, which often call for high frame rates and quick rendering times.
When compared to most other gaming cards, the Quadro 4000 not only has a slower clock speed but also has a lower total number of CUDA cores. Within a graphics card are a number of processors known as CUDA cores. These cores are what are responsible for carrying out the mathematical operations required to generate a picture. Due to the fact that it has a lower total number of CUDA cores, the Quadro 4000 will not be able to do as many computations all at once. This may cause the rendering process to take longer and result in lower frame rates.
Technology Drawbacks of Nvidia Quadro 4000
The fact that the Quadro 4000 does not provide support for more recent technologies, like ray tracing and DLSS, is another disadvantage associated with utilizing it for gaming. DLSS (Deep Learning Super Sampling) is a technology that uses artificial intelligence to improve the visual quality of games while maintaining high frame rates, and ray tracing is a cutting-edge technology that enables more realistic lighting and shadows in video games. Ray tracing is a technology that allows for more realistic lighting and shadows in video games. Games that make use of these technologies will not look as nice or perform as well on the Quadro 4000 if support for these technologies is not included.
What can you do with a Quadro 4000?
The Quadro 4000 is appropriate for a range of business uses, such as
Computer-aided manufacturing (CAM) and computer-aided design (CAD) (CAM)
Animation and digital content creation (DCC)
Simulation and scientific visualization
Diagnostic imaging
Video compositing and editing
Large and complicated data sets, 3D graphics, and GPU-accelerated processing are all supported. Additionally, it offers certificates for expensive programs like AutoCAD, Solidworks, etc. It's not exactly designed with gaming in mind.
Which GPU would be a better choice for Gaming?
Your requirements and budget will determine the best option. The Nvidia GeForce RTX 3090, 3080, and 3070, as well as the AMD Radeon RX 6900 XT, 6800 XT, and 6700 XT, are currently some of the best GPUs for gaming. These GPUs are powerful and compatible with cutting-edge features like ray tracing and high refresh rates for video games.
They may be pricey, however. The Nvidia GeForce GTX 1660 and the AMD Radeon RX 5600 XT are two mid-range GPUs that might be worth looking at if the money is tight. Despite being cheaper, these GPUs are still capable of running most newer games on respectable settings.
My best pick for GPUs that are in the range of Nvidia Quadro 4000 would be these cards: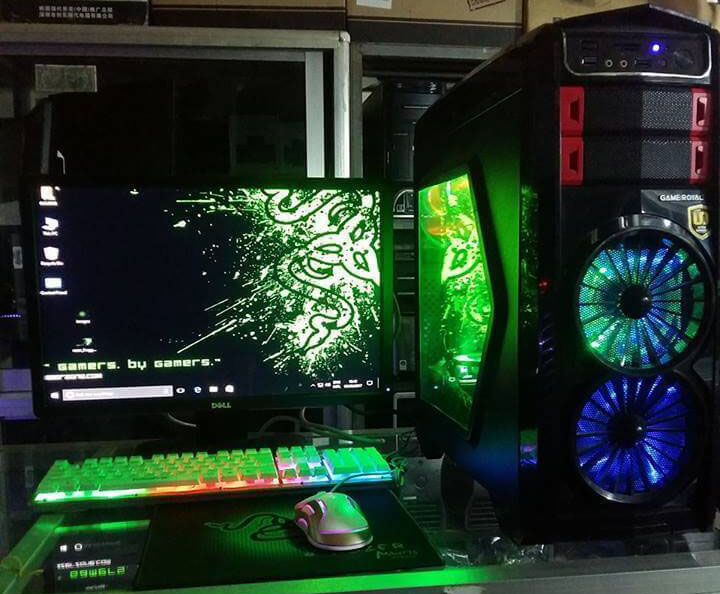 Memory Speed:14 GBPS.Minimum Power Supply Requirement: 550 watts
Chipset: AMD RX 6600
Memory: 8GB GDDR6 AMD RDNA 2 architecture elevates and unifies the gaming
Boost Clock: Up To 2491MHz.Avoid using unofficial software
Cooling: XFX Speedster SWFT210 Dual Fan Cooling
Boost Clock: 1860 MHz
All-new NVIDIA Turing architecture TO give you incredible new levels of gaming realism, speed, power efficiency, and immersion
Dual fans offer higher-performance cooling and low acoustic noise.CUDA Cores: 896
Built for EVGA Precision x1 – EVGA's all-new tuning utility monitors your graphics card and gives you the power to overclock like a Pro!. Avoid using unofficial software
New Turing architecture
6GB 192-bit gddr6
Super compACt 6.83-inch card, fits 99% of systems
Dual slot, 4k, hdr, VR ready. Avoid using unofficial software
3 x DisplayPort 1.4, 1 x HDMI 2.0b
Boost clock 1785 MHz
The Nvidia Quadro 4000 is a middle-of-the-road graphics card for workstations; depending on your requirements, there are better options. Some possibilities are listed below.
Quadro P5000 from Nvidia: The Quadro 4000's performance is surpassed, and additional RAM is available.
Nvidia's top-of-the-line workstation GPU, the Quadro P6000, offers almost double the performance of the Quadro 4000.
The Nvidia Quadro P5000 and P6000 are workstation-specific GPUs, whereas the Nvidia GeForce RTX 3090 is a high-end gaming GPU that also delivers outstanding performance for professional applications.
Keep in mind that the ideal option for you will vary depending on the kind and volume of your job.
Conclusion
In conclusion, despite the fact that the Nvidia Quadro 4000 is a powerful graphics card that is ideally suited for professional activities like the rendering of 3D models and the editing of videos, it is not a viable option for use in gaming. It has a slower clock speed, a lesser amount of CUDA cores, no support for newer technologies, and a greater price tag, all of which combine to make it a less tempting choice for gamers. If you are seeking a graphics card just for gaming, there are a great many alternative solutions available on the market right now that are likely to provide superior performance for a lower cost.