A display may make a world of difference in how enjoyable your gaming experience is. Depending on what you see, your day might be made or broken. The quality of your home network isn't the only thing that might affect your gaming experience; the screen's resolution plays a major effect as well.
Do Different Screen Sizes Affect Frame Rates?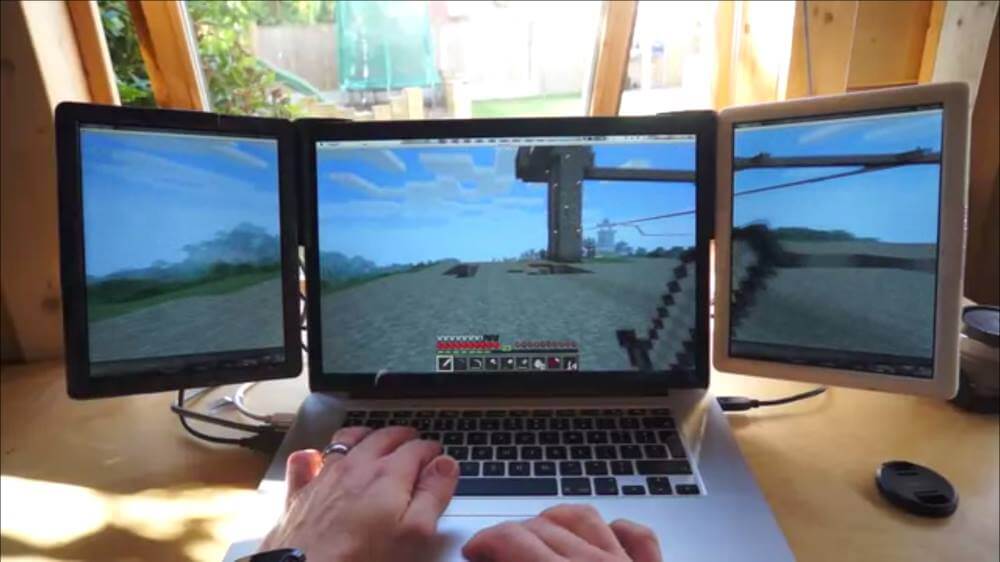 Short answer: no, the screen size has no bearing on the frame rate, since FPS is determined by the resolution and not by how many pixels per inch are shown. Simply speaking, a higher resolution means more pixels for the graphics card to draw out, which means a lower frame rate. However, increasing the monitor's screen size has no effect on the frame rate since size has nothing to do with pixel count.
To learn more about this issue, you should have a firm grasp of what the FPS is. Moving visuals on screen are really made up of a series of static images called frames. Whether a video game, film, or still photo is being shown on a screen, the frames that depict the visuals' progression are universally acknowledged. Remember that even within a single second, there will be significant differences between individual frames.
The frame rate and graphics processing unit (GPU) performance are completely unaffected by the size of your display, contrary to common perception. This has more to do with the screen's resolution, though. When the resolution is raised, the number of individual pixels also rises, putting additional strain on the graphics processing unit. Even if changing the screen resolution has no influence on performance, the FPS will naturally drop as a consequence.
Undoubtedly, you're looking for advice on how to get the highest possible frames per second on your gaming display. Most modern video games are optimized for 60 fps, however, frame rates between 30 and 60 fps are quite playable. Remember that this isn't because games perform poorly at higher frame rates. Instead, if you choose a frame rate of 30 FPS or below, the visuals will shift and the animation will be choppy.
Definition of Frames Per Second (FPS)
The illusion of spontaneous motion you see on a computer screen is really the result of a series of still photographs. Both images are quite different from one another, yet when put together they create motion.
These photographs are called "frames" for shorthand purposes. The rate of animation is measured in frames per second (FPS). Therefore, if you want a better gaming experience, you should aim for a higher frame rate.
FPS may also be expressed in terms of the number of frames shown in a certain time interval. You may experience screen freezes while playing Xbox One games if your computer has a low frame rate. Improved viewing quality in a shorter amount of time is made possible by increasing the frame rate.
How can you boost the frame rate?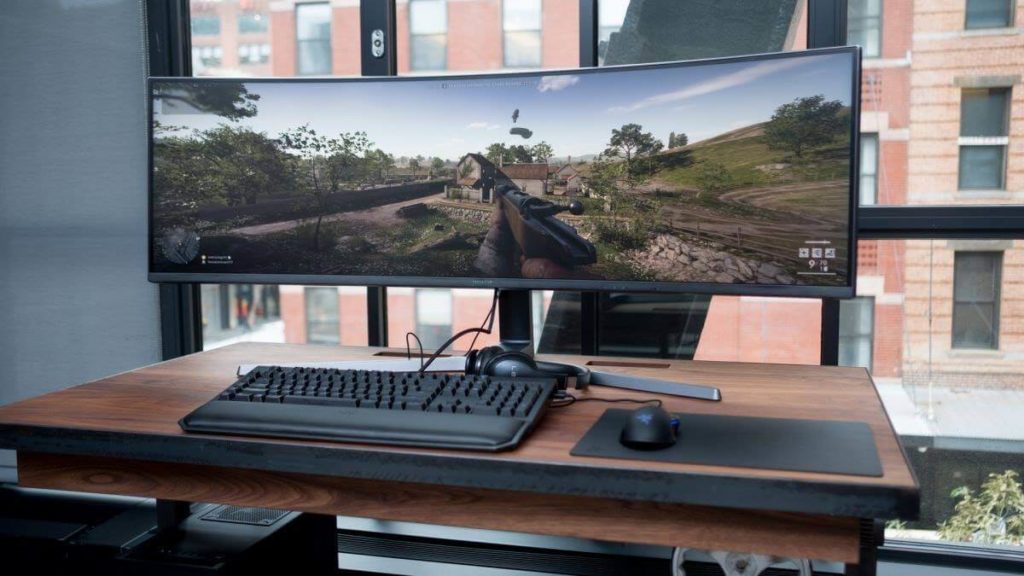 As was previously said, more frames per second (FPS) equals crisper visuals and less lag when gaming. How can I improve the frame rate? FPS is dependent on a number of different variables. However, this requires a newer and better screen. As with Spectrum's WiFi services, monitors come in a wide range of varieties. Consider these guidelines to maximize your new display's frame rate:
Strive for a Better Quality Image
In order to get the most out of the game, upgrading to a higher resolution is recommended. You'll have more fun and less strain on your eyes with higher-quality visuals. High-resolution displays might be pricey, but they are well worth the cost.
Try to Reduce Response Time and Improve Refresh Rate
When discussing monitors, the phrase "refresh rate" refers to how often the pictures are updated. However, the converse rule applies to the response rate, thus a low response rate is preferable. How? Just wait and see what develops.
The number of times your screen blinks in one second is known as its reaction rate. In simple words, the number of times it turns on and off. Without a certain, the less blinking it does, the better.
Choose a display with a 1ms refresh rate if you're in the market for a new monitor. In a nutshell, a higher refresh rate and lower reaction rate will provide greater frames per second.
Turn Game Mode On/Off
Turning on game mode is another method to boost the frame rate of the display when playing games. This feature is included in Windows 10 to improve the gaming experience. From the options screen, you may toggle the game mode on or off. It increases the frame rate of your screen and makes the game more enjoyable.
Decision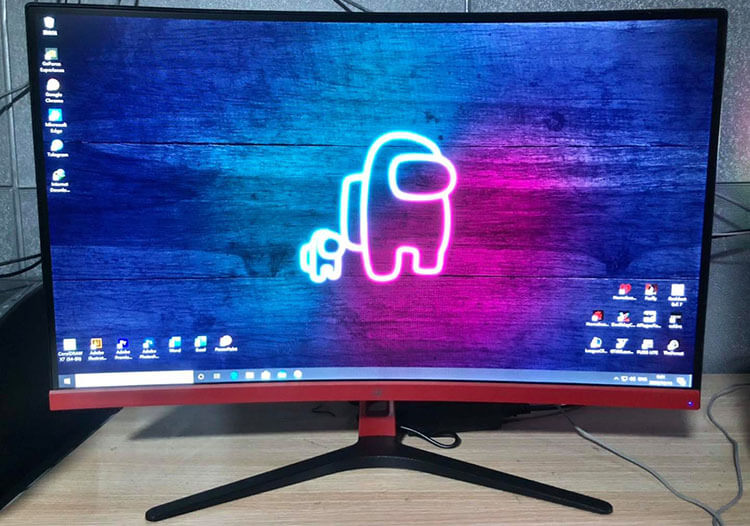 In cases when other factors, such as a lesser resolution, are at play, size itself is irrelevant.
In order to create a final image, each pixel must undergo some sort of processing. And in complex 3D rendering programs, this can happen multiple times as different effects are applied to the image (such as shadows, geometry shaders, lighting, screen space ambient occlusion, culling, anti-aliasing, etc.).
Each of these processes requires analyzing a broad region of pixels (or each pixel on the screen individually) and adjusting its color components (RGB or otherwise).
In short, the frame rate (FPS) you get depends on the hardware you're using and the in-game actions you're doing. Both the central processing unit and the graphics processing unit (GPU) may have an effect on the frame rate.
However, the frame rate may also be affected by the monitor's refresh rate (no, screen resolution still has no effect on FPS). Don't forget that adjusting the game's graphical settings and improving the monitor's hardware may also increase the frame rate.
Best Gaming Display on the Market Q4, 2022
ASUS ROG Swift 32" 4K HDR 144Hz DSC Gaming Monitor (PG32UQX) – UHD (3840 x 2160), Mini-LED IPS, G-SYNC Ultimate, Local dimming, Quantum Dot technology, DisplayHDR 1400, Eye Care, DisplayPort, HDMI
SAMSUNG 49″ Odyssey Neo G9 G95NA Gaming Monitor, 4K UHD Mini LED Display, Curved Screen, 240Hz, 1ms, G-Sync, and FreeSync Premium Pro, LS49AG952NNXZA
ASUS ROG Strix XG438Q 43" Large Gaming Monitor with 4K 120Hz FreeSync 2 HDR HDR™ 600 90% DCI-P3 Aura Sync 10W Speaker Non-glare Eye Care with HDMI 2.0 DP 1.4 Remote Control
AORUS FI27Q-P 27″ 165Hz 1440P HBR3 NVIDIA G-SYNC Compatible IPS Gaming Monitor, Built-in ANC, 2k Display, 1 ms Response Time, HDR, 95% DCI-P3
Sceptre 30-inch Curved Gaming Monitor 21:9 2560×1080 Ultra Wide Ultra Slim HDMI DisplayPort up to 200Hz Build-in Speakers, Metal Black (C305B-200UN1)
Conclusion
In short, the frame rate (FPS) you get depends on the hardware you're using and the in-game actions you're doing. Framerate (FPS) may be affected by the computer's central processing unit (CPU) and graphics processing unit (GPU). However, the frame rate may also be affected by the monitor's refresh rate (no, screen size still has no effect on frame rate). Remember that enhancing the hardware of the display and modifying the game's graphical settings may both result in more frames per second (FPS).