While playing God of War, numerous players step into a situation where Atreus gets stuck behind Kratos standing still in a T-shaped pose. But he does engage in the cutscene like climbing the wall or leaping from one side to another.
Still, Atreus doesn't engage in combat; instead, he talks while standing still. In this article, we're gonna fix this issue where you can continue playing God of War like before with Atreus keeping your game progress intact.
Definition of T Pose: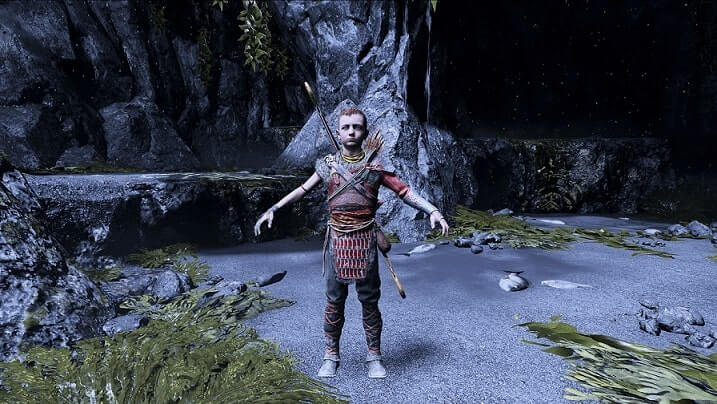 T pose makes a playable character stuck or frozen in any place or position. Characters spread their hands wide, thus creating the 'T' like shape if we look from afar. In some instances, the character can't engage in combat with you, but they can still keep talking their brains out.
Brief History of T Pose:
T-pose widely spread on Elder's Scroll: V Skyrim. Gamers went nuts while facing the T pose issue with no fix at their hands that time. T-pose went unsolved for a brief period until the modders & developers came up with a simple programming tweak to overcome the issue. The dark history of T-Pose made us realize not to tamper with the intended gameplay. But hey! Who we are to talk about what's the intentional gameplay right!
Reason of Atreus stuck in T-Pose:
In God of War, Atreus got stuck at T-pose for our wrongdoing. The only reason for Atreus being stuck in T-pose is using the Trainer/ Cheat Program.
To be more specific, if we use One Hit kill in the Trainer Program, the enemy gets wiped out after being hit in an instant, but Atreus's Program gets confused & gets hit by another engaging enemy losing his health & getting stuck in the T-pose.
The enemy can't kill Atreus throughout the story. He loses his health using the One-Hit Kill trainer, making him do the abnormalities. So, now you know what went wrong with Atreus, which is our fault.
The possible problems of T-pose:
Most of the gamers panic at this stage cause they can't progress further with the character in the Game. So they revert to the last save Game or even start the Game as New Game losing all the progress they've made so far, or they uninstall & install the Game again using the same Saved Game solving nothing. So, if you don't know the fix, it can be hazardous to the harmony of your gameplay. Losing your precious time & playing at the same level you've already beaten.
In God of War if Atreus gets stuck in T-pose he can't shoot arrows as his arrows will not be working, he can't follow you around, he can't engage in combat to support you. Atreus can be stuck in various places like witches cave, Muspelheim, Vanaheim, Nilfheim, Helheim, Jotunheim or any other places. Atreus will not be moving forward or backward.
How to Solve Atreus stuck in the T-Pose in God of War:
Procedures:
Firstly you have to Download and Install Cheat Engine. [Don't worry it's safe to do so]
Then you have to download the Cheat Table (CT) made by Fearless Revolution or you can download it via Direct Link.
Now you can start Game God of War & after the loading screen Continue to the Game & minimize the game on your windows by pressing (Start)+M or Go to your desktop environment by pressing (Start)+D
Now start your Cheat Engine Application & Select the File> Open Process & Select the Process named God of War (GoW) and click open.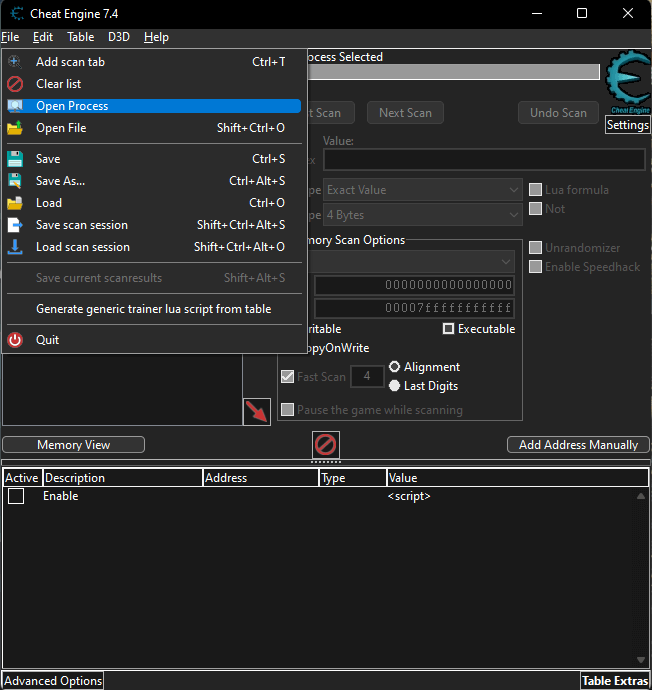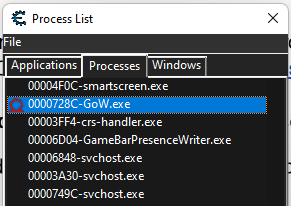 Then load/open the Cheat Table (.CT) you've downloaded earlier from the Application window File> Load.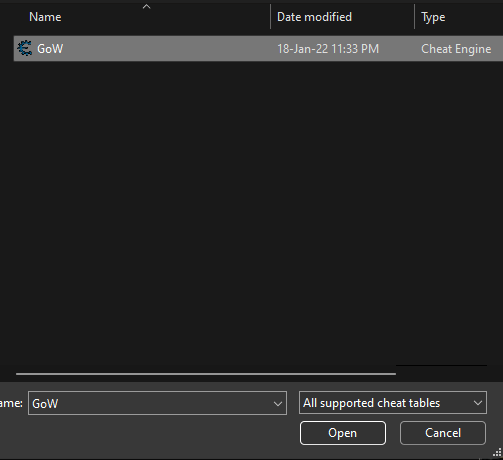 You can now see an Enable option at the bottom of the Program. Checkmark on the Enable option.
Checkmark on the Pointers option.
Checkmark on goGameObject (Atreus)
Here on the first element, you can see Current Health valued 0 (Zero)
You just have to edit the Value 0 to 100 by double-clicking the 0 value.

Now go back to the minimized game by Maximizing it.
Save the Game to a New Slot
Load the Game from the slot you've just saved.
VOILA!! Atreus now can accompany you throughout the Midgard and beyond
How to avoid the T-Pose in near future for any game:
As you now know the reason for the T-pose stuck character, you need to be cautious in the future to avoid the Problems of T-pose. To prevent the T-pose shortly, you have to let go of the One-Hit Kill trainer; instead, you can use Damage Multiplier. Using Damage Multiplier is more user-friendly & you can manage the difficulty of the enemy level. You can use Damage Multiplier to be 2x/ 3x/ 4x and so on.
Frequently Asked Question:
Do I have to uninstall the God of War game completely to solve Atreus being stuck in T-Pose?
No, you don't have to Uninstall & Install the game to solve the issue where Atreus is being stuck in T-pose. You can just follow the solving Procedure.
Why Atreus is stuck in T-Pose?
Atreus is stuck at T-pose due to unintended gameplay. The One-Hit Kill program tweak (trainer) got Atreus confusing & losing his health made him being stuck in T-Pose.
Why did Atreus disappear?
Atreus didn't disappear. He just got stuck behind while you're moving forward. This happens because of the T-pose. You can solve it by following the above-mentioned procedure.
Why Atreus isn't following me?
Atreus will always follow you around through Midgard and beyond unless you use a Cheat program like One-Hit kill. But hey you can relax and use a trainer but not the specific One-Hit kill; instead, you can use Damage Multiplier to make your game less competitive.