You can run multiple games via steam at the same time. Though there are drawbacks. If you disable Offline mode on Steam on another device, you'll be able to run games, but only those that don't need an internet connection to play (and that includes titles that have online multiplayer). There's no chatting or adding friends in Offline Mode, and there are no accomplishments to obtain. Thus, it's only applicable to games where you play alone.
How to switch between two or multiple games?
You should be able to switch between games with a simple alt-tab. However, this is resource-intensive, so if your machine could be stronger, you may notice a decrease in performance.
When possible, using two screens at once is preferable to switching between them via alt-tabbing. But if you need to keep all rendered material in VRAM / RAM and can't page any out – not to mention displaying everything on both displays – things may become complicated. It all depends on the game, but I doubt that it's the most time-effective strategy.
Exceptions on playing two games in Steam.
Unless it's really two Source games. In contrast, numerous non-source games may be opened simultaneously (and you can have ONE source game and another non-source game). The games themselves are what Steam cares about most. However, you shouldn't launch two games that use a lot of RAMS at once. Unless your machine is a supercomputer, that is.
However, this is not possible with all gaming engines; for example, running two games built using Valve's Source engine on the same PC is forbidden (you cannot play Portal 2 while waiting for a match in CSGO). Some anti-cheat Softwares also fail to function; for instance, if two games share the same anti-cheat software, the second game will often crash with an error message stating that the anti-cheat software couldn't launch successfully (cannot play PUBG while waiting for a match in Black Squad).
Some games may be set to pause while the window is not being used. This has to do with how the game's creators envisioned the experience, not Steam.
How to Run multiple Steam Games simultaneously (Easiest Way)?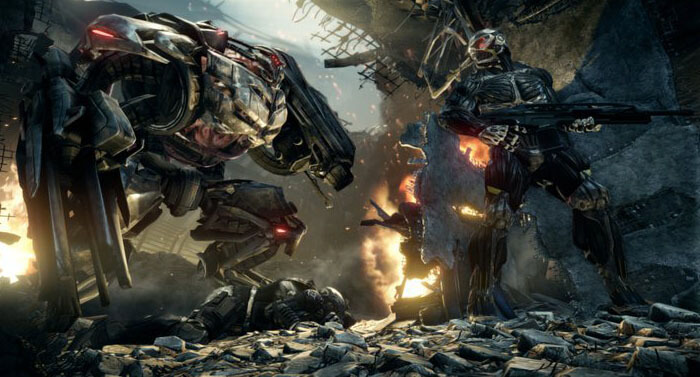 You can simply run a steam game.
Then minimize the Running game by pressing Start+M or Start+D
Then go to your steam library.
Select the game you want to run alongside the previously running game.
Launch the game and enjoy multiple games simultaneously.
How to Run multiple Steam Games simultaneously (Paid Program)?
As the pandemic has necessitated the purchase of supplementary personal computers by many, you and I will make use of an intermediate machine and see what additional value we can squeeze out of it today. There's a program called Aster that allows several users to be launched on the same system with individual control over the machine's outputs and inputs.
The premium app provides several compelling features, such as a month-long free trial that should be more than enough to convince you that the paid app is the best option for you despite the licensing fee.
Simplicity is another strength. Although not very attractive, the interface is entirely graphical and hence relatively simple to use. Simply by dragging and dropping, you may choose which input/output devices each user has access to (like both hearings the same sounds, for example).
My testing shows that you can play on one while using the other to browse the web and view videos without noticing a significant drop in performance. Playing Call of Duty: Modern Warfare on Warzone and a PUBG Lite at a frame rate in the 70s is a tough ask for the tested hardware, but both games have begun to join the fray.
The effects of playing with a wide-open scoreboard were felt in my experiments. I conducted simulated real-world use testing while simultaneously having the system interact with another computer playing The Witcher 3: Wild Hunt and having the player character start out in the center of Novigrad.
Of course, dividing up resources between the two is a difficult task, especially given how significant the consequences are. The benchmark practically halved the score, and the game played sluggishly, with the frame rate falling from almost 80 to a little over 30 and being a bit unstable.
Lighter games passed my test, but that's not the kind of thing we'd suggest this method for. You may already fix this with the performance "leftover" of a somewhat more durable computer, something typical among PC gamers, making this program the ideal option for individuals who require a PC for light activities.
Use this URL to access the Aster program: https://www.asterpro.com.br/
Please be noted that this is not an official Microsoft page. It seems like the website is delivering reliable, secure data. Keep an eye out for adverts on the site that promote things that are likely to be potentially unwanted programs (Potentially Unwanted Products). Before installing any product you see offered on the web, be sure you know all there is to about it.
Conclusion
You can run more than one steam game, but it depends on your computer on how well it runs both. And what resources each need. But you can not play single or multiple online games simultaneously from a steam account on two different accounts.