The global pandemic has caused several modifications in a variety of spheres of activity. The learning process has also undergone significant changes as teachers have had to figure out ways to teach children online rather than in the classroom. Technology has come to the aid of educators in the form of all sorts of software, applications, online tools, and much more.
Teachers adapted to the new teaching format together with their students. Online classes have emerged where teachers explain topics as effectively as ever. Now, much has returned to normal, but teachers learned useful lessons from what happened. They continue to record online classes one by one, as well as create all sorts of tutorials for their students using various programs, including screen recording software, which helps in creating informative explanations of various topics.
Educators can capture what is happening on the computer as well as add webcam clips, which allows them to create comprehensive educational materials. Overall, this makes video learning more immersive, as educators can create instructions and explanations that their students will enjoy instead of using standard school materials.
There are so many programs to help you create tutorials, including basic ones without advanced features, programs that record screen activities with audio, and many more. We will help you find the right tool that you can use to design an online class for your students.
Choose your perfect video screen recorder
FonePaw Screen Recorder
when you work with some programs, the process of creating video projects can slow down, because some applications ask for a lot of permissions and also grant access. Although this leads to a minor inconvenience, it can still be a big minus for some users. The big plus of this desktop recorder for creating online classes is that nothing will distract you from working on your video materials. It can record everything that is active on your screen.
Another plus is that after recording, you can get busy editing your audio track. This is a huge advantage for those with a standard microphone. Many gamers also prefer this tool because it helps to record gameplay. In addition to installing gaming tools on a PC, this is a powerful pair for creating gaming content.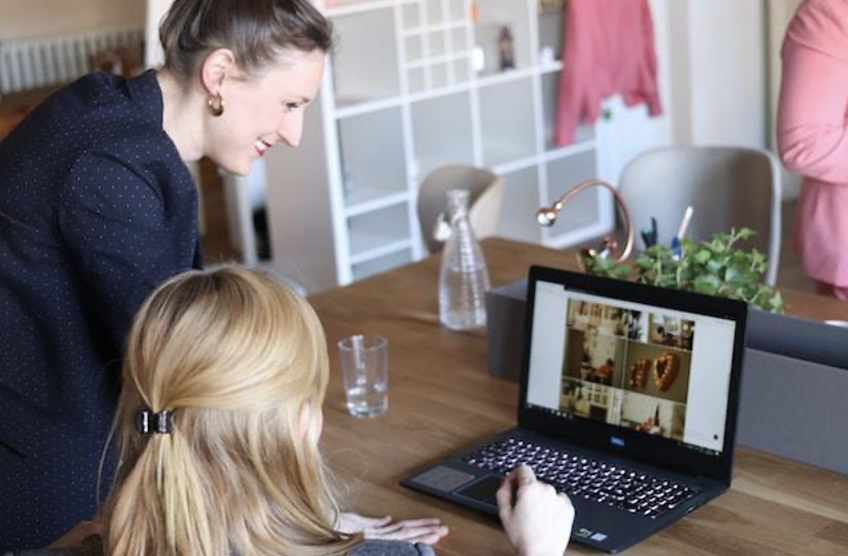 Movavi Screen Recorder
It's great when you have a reliable tool that works without bugs and delays. In this case, you need to use a free screen recorder, which offers no less useful features and settings than advanced paid software.
You don't even need a powerful gaming laptop to use this app to smoothly create video content for your students. You can use it on two major operating systems, such as Windows and macOS.
You can also record instructional videos in a wide variety of formats. When you need to quickly convert a file to another format, you can use the accelerating function in the screen capture software. You can simultaneously record your voice from the microphone, as well as all system sounds. To create video instructions, you can highlight or hide your mouse cursor so that students can watch the sequence of actions.
CleanShot X
Working primarily on the Mac operating system, you can use a simple screen capture tool to create instructional videos for your class. You can customize the settings the way you want, whether it's using a standard cursor or a stylized one, recording different parts of the screen, and much more.
After creating a recording, you can do basic editing of your video project. If those functions are not enough for you, then you can use free video editing software to make your clip visually pleasing.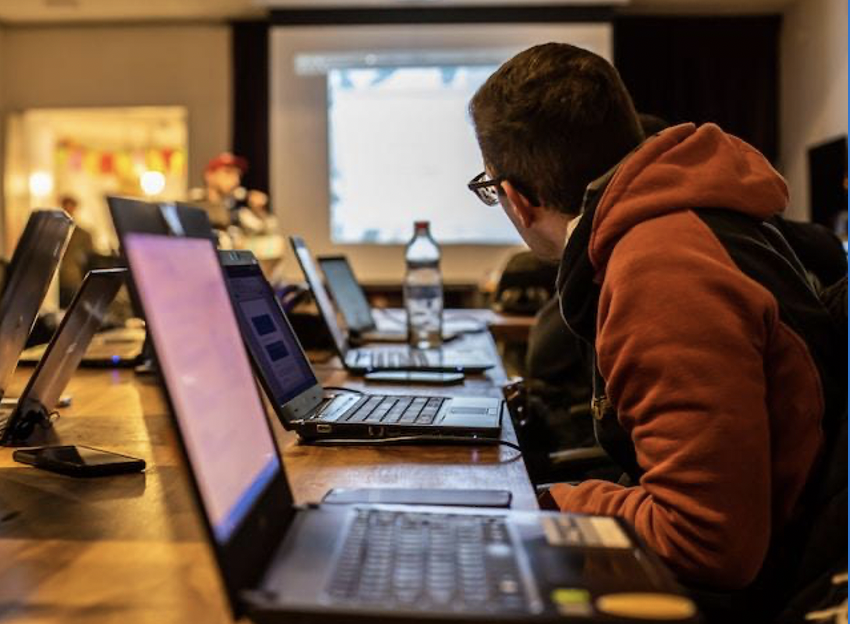 Screen Capture
Having an old laptop or desktop computer, each newly installed software can slow down your device even more. You'll start hearing laptop buzzing noises or screen freezes, which can take a long time to complete projects.
In this case, you can use the online screen recorder, which you do not need to install on your device and take up free space. It's easy to use and invites you to capture both your screen and add clips from your webcam.
On top of that, you can seamlessly make projects with sound and without any watermarks. However, in the settings, you should look at the sound recording settings. By default, sound will only be recorded from the browser or window that is open. If you want to record all sounds, then you need to make sure that this feature is enabled in the settings.
Debut Video Capture and Screen Recorder Software
If you don't want to spend money on paid software, you can choose good screen capture software that you can use for free. To download, you do not need to register or fill out any forms. Just download it and start creating.
You can choose the format of your training video from the 6 most popular ones. This is great if you want to share your footage with users on video platforms. Before publishing, you may want to add effects or animations to your clip, so in addition, you can also find an efficient video editor with a user-friendly interface for non-professionals. If you also want to record and overlay a clip from your webcam but change the background, you can replace your background with any image or clip.
Conclusion
With a computer and an easy-to-use screen capture tool, teachers can create informative and helpful instructional videos, how-tos, online presentations, online classes, and more. You can create videos that will be interesting for your students to watch, rather than using materials that are boring and uninspiring. To do this, you should choose the right software or online tool.