Elden Ring is one of FromSoftware's massive 2022 games. Gamers like it because it combines various gaming components in a genuinely spectacular way to produce something unique, engaging, and memorable. However, this game was published with many faults and flaws, like unexpected crashes, NPCs not appearing, maps not loading, etc.
But the issues like items not showing up in inventory or items not dropping, dropped items disappearing, and not being able to see dropped items are some crucial ones.
Items not spawning in Elden Ring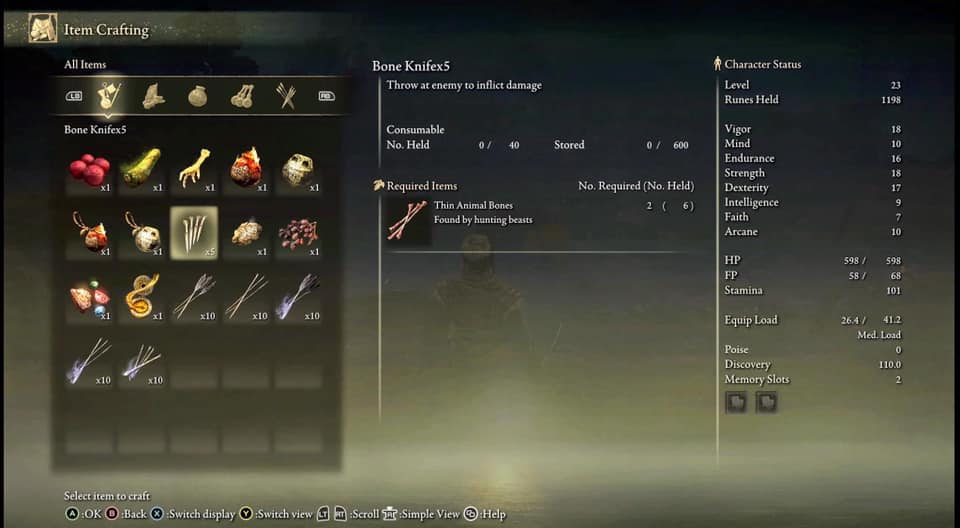 You're not alone in this one. Many other players are also facing this issue. The drops aren't spawning on monsters or chests.
Several complaints indicate that some players are not obtaining loot after beating certain bosses or enemies in the game.
This is really frustrating. After beating a boss or opening a chest no items are to be found. This can be because of only one reason. And that is described below. Keep reading to the solution.
Elden Ring Items are Missing in the Inventory
This is one of the major problems in the early builds of Elden Ring. Many Elden Ring gamers including myself have also faced this issue. The items that I've collected have mysteriously vanished from my inventory.
Some other users are reporting that their stuff stored in the chest is being automatically returned to their inventory. Items are missing or do not spawn when opening the chests.
You may store your stuff in chests to make more room in your inventory. However, it is infuriating when you open your chest and find that items have vanished and have been restored to your inventory.
It is worth noting that, after several complaints and reports, FromSoftware said on their official Twitter page, 'Whether any equipment is not shown in the PC version of ELDEN RING, please verify if the game file is installed correctly. Thank you very much.'
So there you can conclude with a solution to your problem.
Here's how to solve items not showing, dropping, or spawning
Make sure that the Integrity of the Game File is ok.
Firstly Start the Steam Client.
Go to your Steam Library.
Elden Ring is available in the Steam Library.
Select Properties from the Elden Ring's context menu.
Select Local Files from the left-hand Properties menu.
On the right side, you'll discover several Game settings.
"Verify game file integrity" should be selected.
This operation might take a little longer. It is conceivable that one or two files were missing or incorrect after scanning.
Simply restart your game after updating it.
This should resolve your problem.
Nagakiba weapon not spawning in Elden Ring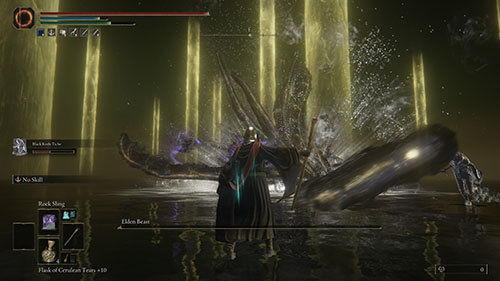 Nagakiba is one of the most useful katanas obtained from an NPC in this game. Given the number of weaponry in the game, this is quite an achievement.
When equipped, this katana grants the Piercing Fang talent. When combined with its long-range and the fact that its passive causes blood loss, the Nagakiba is a superb weapon.
You can obtain Nagabika from Bloody Finger Hunter Yura, either by pursuing his questline or by fighting and killing this NPC to claim his weapon. However, killing this NPC will result in the loss of certain other quest items. Nagakiba is not spawning in Elden Ring due to a bug.
This questline will bring you to Marika's Second Church. You will come to find dying Yura there. When he dies, you may loot his body and get the Nagakiba katana.
However, you may face that this isn't the case and that you may not able to do so. So, what should you do if you can't get your hands on the Nagakiba? There are various options to consider.
The first thing you should do is to travel to the second location where you met him, which is to the north of Murkwater Cave. Nagakiba should be in that chest.
If it's still not there, head to the Zamor Ruins Grace.
Yura – or whatever is in charge of his body – will be there, and you may defeat him for his armor. After that, return to his former position at Murkwater Cave to check whether the Nagakiba katana is still there.
Frequently Asked Questions (FAQ)
Why am I unable to see dropped items in Elden Ring?
If you dropped a weapon and your fellow Tarnished can't see it, make sure they have a weapon with the same upgrade level. For example, if you drop a +2 Rivers of Blood on someone who does not have any improved weapons, they will not be able to see it.
Do items expire in Elden Ring?
This problem occurred caused a glitch in the game. Apparently, goods abruptly vanish from the inventory of certain Elden Ring gamers.
But this problem has been fixed in the current patch v1.3.
In Elden Ring, where do stored items go?
If the player's inventory is already full, things are automatically put in the Sort Chest.
How can I keep track of my Elden Ring inventory?
Enter the inventory menu by pressing in on the left stick. This gives you the choice of sorting by kind (the default), number owned, or, most importantly, order obtained.
When you choose 'order obtained,' your goods will be organized from oldest to newest, with the most recently acquired items at the bottom of the list.
Conclusion
These methods were successful for me and many other Elden Ring gamers. So, if you have similar issues, it could help you as well. So, read this article thoroughly and experiment with the answers to your individual problems.