When you're trying to give your fullest and the game is stopping you from doing so, it might be irritating. Players of Elden Ring have reported difficulties such as keyboard/mouse latency, poor FPS, and frequent stuttering along with serious lags. But don't worry, this guide will help you to solve these issues and enjoy the Elden Ring.
Elden Ring lags stutter & fps drops
Stuttering, Lags, and FPS drops are some of the most annoying flaws in any game. Especially one as harsh as Elden Ring. The game is incredible, but some of these performance drawbacks may render the game unplayable, prompting many players to request a refund. Before you do that, try the following troubleshooting steps:
Before we dive in for the solution you have to make sure your system is up to the mark as per the system Requirements of Elden Ring.
System Requirements of Elden Ring
| | | |
| --- | --- | --- |
| Component | Recommended | Minimum |
| OS | Windows 10 | Windows 7 |
| Processor | Ryzen 5 3600X or Intel i7 8700K | Ryzen 3 3300X or Intel i5 8400 |
| RAM | 16 GB | 12 GB |
| Graphics | Geforce GTX 1070 8GB or AMD Vega 56 8 GB | Geforce GTX 1060 or Radeon RX 580 |
| Storage | 60 GB | 60 GB |
The Solution to the Lags, Stutter & FPS:
Now, you may have built your rig which exceeds the above-mentioned Recommended System Requirements. But you're still having trouble with FPS Drops & Serious Stuttering which makes it even harder to play Elden Ring, then, follow these steps.
Disabling MS Device Association Root Enumerator
Make sure that you close the game first.
Open the Device Manager from your Control Panel and head to the Software Devices.
You will find Microsoft Device Association Root Enumerator underneath Software Devices.
Right-click on it and select Disable Device.
Change your Graphics Control Setting
For Nvidia Graphics Card users:
Open your Nvidia's Control Panel by Right-clicking on Desktop > Nvidia Control Panel
Go to Manage 3D Settings > Program Settings
Find "Elden Ring", you can also manually add the game if it doesn't appear in the list & Now, tweak the following changes:
Monitor Tech: G-Sync (If available)
Maximum Pre-rendered frames: 2
Threaded optimization: On
Power Management: Prefer Maximum Performance
Texture Filtering – Quality: Performance
Low Latency Mode: Ultra (Make it LOW if you play Offline)
For AMD GPU users: Make the following changes:
Anti-Aliasing Mode: Use Application settings
Anti-Aliasing Method: Multisampling
Morphological Filtering: Off
Anisotropic Filtering Mode: Use application settings
Texture Filtering Quality: Performance
Wait for V-sync: Off
OpenGL Triple Buffering: Off
Shader Cache: AMD optimized
Tesselation Mode: Override application settings
Maximum Tesselation Level: Off
GPU Workload: Graphics
Chill: Off
Frame Rate Target Control: Disabled
Set Elden Ring Graphics to High-Performance
Go to your Settings from Windows Start Menu
Select System [Top] > Display [Top] > Graphics [At the Bottom] – Win11
Select Elden Ring from the List. If you can't find Elden Ring in the list you can Add the Game by Selecting Browse.
After Selecting Elden Ring, select Option.
Select Graphics preference to High Performance and Save.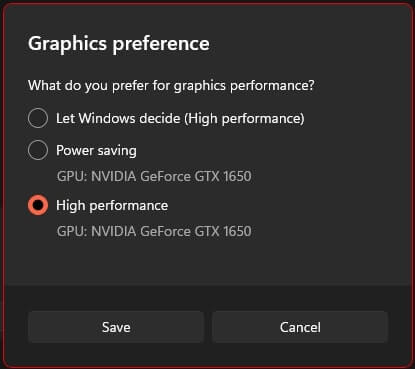 Frame Rate unstable for Elden Ring Multiplayer? Turn off Steam Overlay.
Launch the Steam app on your PC.
Click on Steam in the top menu then go to Settings.
Uncheck the Enable the Steam Overlay while in-game option under the In-game tab.
Click OK to launch the game via Steam.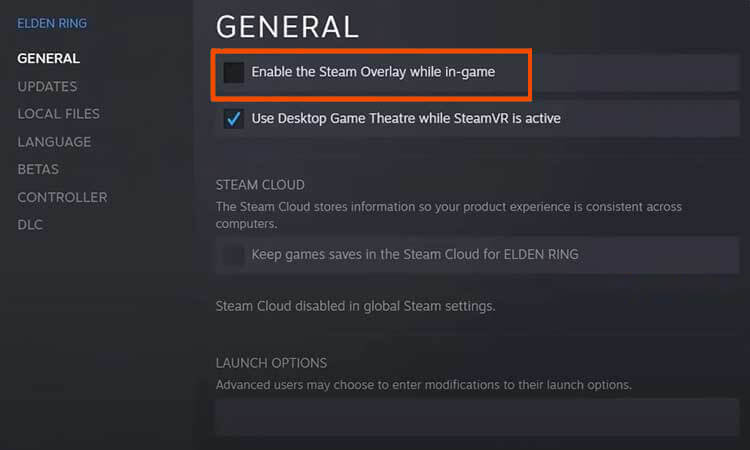 Windows Game Bar tweaking
You can also try tweaking the Windows Game Bar settings for getting better FPS & solving the stuttering issues in Elden Ring.
Click Start > Settings > Gaming
On the Xbox Game Bar, select 'Record game clips, screenshots, and broadcast using Game bar' to OFF.
Now go to the Captures tab select the 'Record what Happened' to OFF.

Hopefully doing these things will solve your Laging, Stuttering & FPS Drop issues in Elden Ring.
Elden Ring Map not loading
I was playing Elden Ring and roaming around Altus Plateau, then I found myself in a maze not able to go to Volcano Manor. So, I was trying to open the Map but the Map was not coming to the screen. I tried so many times but couldn't bring up the map. To solve this problem I had to understand why this problem occurred.
The Reason Behind Elden Ring map not showing:
The main reason for Elden Ring map, not loading is that you're being pursued by an enemy. Maybe it's just a hound dog afar behind you that you didn't pay attention to. Or you slipped off a flying Eagle who's behind you and you're actually in a combat mode that you didn't even know.
Elden Ring map won't load, or you can't open Map in Elden Ring if you're in combat. FromSoftware prevented it because you can travel to any Site of Grace if you open the map. So, you aren't expected to teleport to another site while in combat right!
How to solve Elden Ring map not loading:
To solve this problem you have to defeat all the enemies in front and behind of you. Make sure no enemies are following you. Generally, it's the small fry that we don't care about but they are the worst.
Alternately you can always run past them to a certain distance to be able to load your map. If you feel like you don't have to defeat a certain enemy you can just run or hop with your Torrent & leave the enemies behind.
If your Map loads but don't show the full textures & details or it crashes after loading the Map just update to the latest patch to solve this issue.
But make sure to do this first,
Go into Steam > Right-click Elden Ring and select Properties
Add /nolightfx at the bottom (Lunch Options)
Elden Ring crashes after character creation
Many Elden Ring players are having an issue where after the creation of the Character the game crashes. Other players are facing that after creating the character & moving forward to the actual gameplay the game stops for a brief time then crashes.
The solution to this problem is the same as the solution to the legs, stutter & FPS drop issues.
Conclusion:
Elden Ring is one of the year's most anticipated releases. Bandai Namco Entertainment and FromSoftware collaborated on the game's development. It is a freshly developed open-world action fantasy action RPG game with high-quality visuals, co-op, combat, and much more. Hidetaka Miyazaki, the creator, and head of the game production firm FromSoftware, first hinted about the game in February 2019. Players have high expectations for this title because it was made by the same team that created Dark Souls 3 and Bloodborne.
The issues are patching day by day. Devs are trying day-night to solve these problems. What's making the game even more enjoyable is that the devs are listening to the voice of the gamers.
Let's enjoy the game to its fullest.